How to Be Famous on Earth
How to Be Famous on Earth
Posted by:

Tosin Adeola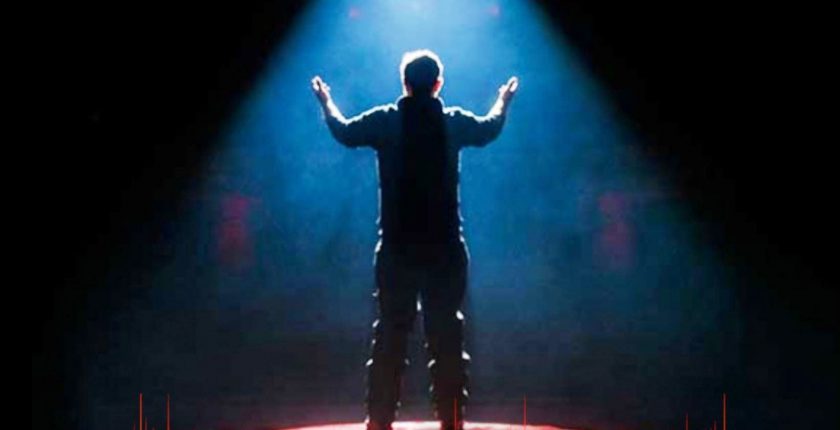 exploring and engaging God's idea to becoming a celebrity
You are not created to live your life in obscurity. There is a seed of fame in you waiting for expression. You have an unlimited destiny that is designed to rule the world. God wants you to be famous for His Name's sake. You are a product with God as the brand name. I have written this book that you might strive for what belongs to you – a life of great impact and exploits on earth.
Excerpt:
One of the rewards that come to a man from living a life of impact is fame. Fame is not a means to an end, but a prize you receive for every form of achievement you make in life.
God designed it, that those who live their lives making life meaningful or enjoyable for others will become famous among men. And God also programmed it that the fame of one person cannot hinder another from being known. The purpose of God for every life is unique and fulfilling each of these purposes, is ordained to bring us into fame.
You don't become famous to make impact; you make impact to become famous. When your impact makes you famous, distribution and expansion becomes easy. God's plan for man is that we replenish the earth (i.e fill the earth) which is made easy by fame.
This book is not written to motivate you to seek fame, rather, it is written to motivate you into living a life of impact and exploit on earth. You will be famous based on the size of your vision.
READ MORE
If you have a vision to transform a community, God's desire is that you be famous in that community. Same goes for those who have been given a global vision.
Money cannot buy you a lasting fame. It can give you a temporary fame but it will not last. The will of God for you is to have a lasting fame. The bible says "… I will make thee an eternal excellency, a joy of many generations". (Isaiah 60:15 KJV). You have a destiny that is billed to impact generations. You can't afford to live life without making an indelible and lasting impact.
Jesus never sought fame, but His fame never stopped spreading everywhere. The secret about the life of Jesus was that He was the solution (light, salt) to the problem of people in those days. On a certain day, two blind men met Him and He healed them. And their eyes were opened; and Jesus straitly charged them, saying, See that no man know it. But they, when they were departed, spread abroad his fame in all that country. (Matthew 9:30-31 KJV).
Though Jesus did not seek fame, but His works brought Him into fame and attracted many people to Him which brought expansion and credibility to His ministry. As they went out, behold, they brought to him a dumb man possessed with a devil. And when the devil was cast out, the dumb spake: and the multitudes marvelled, saying, It was never so seen in Israel. (Matthew 9:32-33 KJV)
Fame is not optional; it is a sign that you are fulfilling your purpose. We must not let the devil deceive us that being famous is unholy. Lights are not meant for obscure places, they are meant for the top so that their impact can be felt. Jesus said, you and I are the light of the world, A CITY CANNOT BE HIDDEN WHEN IT IS LOCATED ON A HILL. (Matt 5:14GW). It is against the nature of God in you, for you to remain in obscurity.
COLLAPSE
Author:Tosin Adeola
Tosin Adeola is a voice of change, committed to helping people live the effective life. An Apostle and Teacher of God's word and a spiritual life Coach. For over ten years, I have been speaking and writing on discovering and fulfilling God's purpose for one's life and teaching on the Healing power of God. I am a conference speaker and a televangelist with great passion for the kingdom of God and establishing it on earth. I have a mandate to teach people how to serve God and show them the way to His side. I am on the race to mentoring minimum of a million people around the world and help them fulfill God's purpose for their lives. I served as a Part-time Youth Pastor between 2007 and 2009 and as an associate pastor (part-time) from 2009 to 2013 at living Faith Church, Worldwide. I read lots of books which have impacted my life, but the Bible remains the most inspiring book which I live by and also teach from and which I recommend to anyone desiring a successful life. I married the love of my life, Katman in 2008 and we are joyful parent of two lovely children.