Appreciating the Grace of God
Appreciating the Grace of God
Posted by:

Tosin Adeola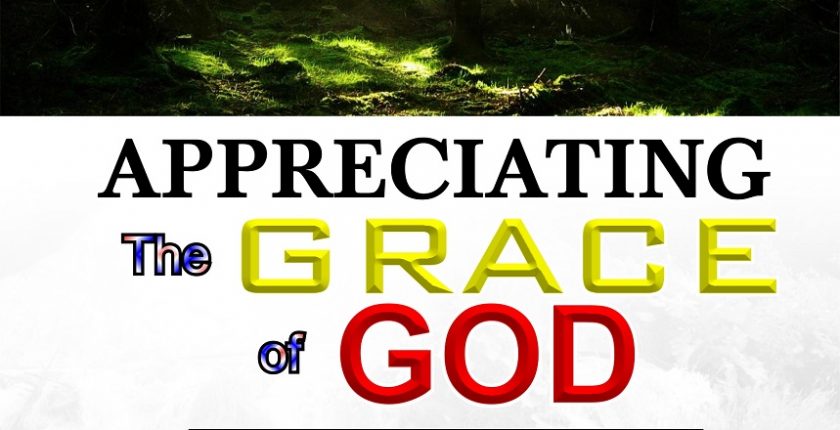 your sure secret to living a life full of miracles
The grace of our Lord Jesus Christ came to man through the most risky and unimaginable way – the death of the begotten of the father. It was the best thing that heaven could offer to man, even at a time when man was lost in sin. There have never being a gift that cost God much as grace. Everything that makes Him God was invested in the formulation that makes up this grace. It was a very highly valued gift which must be jealously girded by anyone who is privilege to receive it.
Available in this piece are virtues that were born out of the need for those who have been saved by grace to view it as an avenue to get addicted to God in righteousness and not to use it as an excuse for lawlessness. Every time you sin, the grace of God is being disregarded and God is displeased. But you can make God and heaven rejoice over you at all times by knowing how to appreciate this grace.
Excerpt:
Grace is a major gift from God and most importantly, the access to all other blessings. But it cannot be enjoyed if it's not appreciated "Appreciating the Grace of God" will surely deepen your relationship with God and deliver to your hand unlimited riches stored up in heavenly places by Christ Jesus.
Author:Tosin Adeola
Tosin Adeola is a voice of change, committed to helping people live the effective life. An Apostle and Teacher of God's word and a spiritual life Coach. For over ten years, I have been speaking and writing on discovering and fulfilling God's purpose for one's life and teaching on the Healing power of God. I am a conference speaker and a televangelist with great passion for the kingdom of God and establishing it on earth. I have a mandate to teach people how to serve God and show them the way to His side. I am on the race to mentoring minimum of a million people around the world and help them fulfill God's purpose for their lives. I served as a Part-time Youth Pastor between 2007 and 2009 and as an associate pastor (part-time) from 2009 to 2013 at living Faith Church, Worldwide. I read lots of books which have impacted my life, but the Bible remains the most inspiring book which I live by and also teach from and which I recommend to anyone desiring a successful life. I married the love of my life, Katman in 2008 and we are joyful parent of two lovely children.